IWPR Project Contributors
Heidi Hartmann, Ph.D.
Heidi Hartmann is the President of the Washington-based Institute for Women's Policy Research (IWPR), a scientific research organization that she founded in 1987 to meet the need for women-centered, policy-oriented research. She is an economist with a B.A. from Swarthmore College and M. Phil and Ph.D. degrees from Yale University, all in economics. Dr. Hartmann is also a Research Professor at The George Washington University. Dr. Hartmann lectures internationally on women, economics, and public policy; frequently testifies before the U.S. Congress; and is often cited as an authority in various media outlets, such as CNN, ABC News, The New York Times, and PBS NewsHour. She has published numerous articles in journals and books and her work has been translated into more than a dozen languages. She is a co-author of several IWPR reports, including Women's and Men's Employment and Unemployment in the Great Recession; Still A Man's Labor Market: The Long-Term Earnings Gap; Unnecessary Losses: Costs to Americans of the Lack of Family and Medical Leave; Equal Pay for Working Families, and Strengthening Social Security for Women. She also serves as the Editor of the Journal of Women, Politics & Policy and served as the Chair of the Board of the American Academy of Political and Social Science. Prior to founding IWPR, Dr. Hartmann was on the faculties of Rutgers University and the New School for Social Research and worked at the National Research Council/National Academy of Sciences and the U.S. Commission on Civil Rights. In 1994, Dr. Hartmann was the recipient of a MacArthur Fellowship Award for her work in the field of women and economics. She is the recipient of two honorary degrees.
Barbara Gault, Ph.D.
Barbara Gault, Ph.D., is the Vice President and Executive Director of the Institute for Women's Policy Research. Since joining the Institute in 1997 she has focused on a wide range of issues of importance to women and their families, including poverty, access to education, health, work-life balance, political engagement, and the need for expanded preschool and child care options for working parents. Her publications include Improving Child Care Access to Promote Postsecondary Success Among Low-Income Parents, Resilient and Reaching for More: Challenges and Benefits of Higher Education for Welfare Participants and Their Children, "The Costs and Benefits of Policies to Advance Work Life Integration" as well as The Price of School Readiness: A Tool for Estimating the Cost of Universal Preschool in the States; and Working First But Working Poor: The Need for Education and Training Following Welfare Reform. She has testified in Congress on low-income women's educational access, has spoken on women's issues in venues throughout the country including at White House sponsored events, and appears in a range of print, radio and television media outlets. Prior to joining IWPR, Dr. Gault conducted research at the Office of Children's Health Policy Research, and served as a staff and board member of organizations promoting human rights in Latin America. She received her Ph.D. in social psychology from the University of Pennsylvania and her B.A. from the University of Michigan. She serves on the Board of Directors of the Coalition on Human Needs, and is a Research Professor of Women's Studies at the George Washington University.
Ariane Hegewisch
Ariane Hegewisch has been a Study Director at IWPR since the summer of 2008; prior to that she spent two years at IWPR as a scholar-in-residence. She came to IWPR from the Center for WorkLife Law at UC Hastings. She is responsible for IWPR's research on workplace discrimination and is a specialist in comparative human resource management, with a focus on policies and legislative approaches to facilitate greater work life reconciliation and gender equality, in the US and internationally. Prior to coming to the USA she taught comparative European human resource management at Cranfield School of Management in the UK where she was a founding researcher of the Cranet Survey of International HRM, the largest independent survey of human resource management policies and practices, covering 25 countries worldwide. She started her career in local economic development, developing strategies for greater gender equality in employment and training in local government in the UK. She has published many papers and articles and co-edited several books, including 'Women, work and inequality: The challenge of equal pay in a deregulated labour market". She is German and has a BSc in Economics from the London School of Economics and an MPhil in Development Studies from the IDS, Sussex.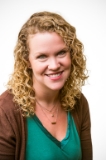 Lindsey Reichlin
Lindsey Reichlin is a Research Associate and Program Manager at the Institute for Women's Policy Research (IWPR). Lindsey contributes to IWPR's research on access to postsecondary education and training for low-income adults, focusing particularly on strategies to support the success of women raising dependent children while in college or job training. Prior to joining IWPR, Lindsey held positions with the Aspen Institute's Global Leaders Council for Reproductive Health and Global Policy Solutions' Leadership for Healthy Communities in Washington, D.C. She also worked as the Research Coordinator at the Abramson Center for the Future of Health at Methodist Hospital in Houston, TX. Lindsey has a Masters of International Affairs from Columbia University's School of International and Public Affairs (SIPA), where she studied human rights and conflict resolution. She earned her Bachelor of Arts in Global Studies from the University of California, Los Angeles.
Elyse Shaw
After graduating from American University's School of International Service with a Masters of Arts in International Relations, Elyse Shaw joined IWPR as the Special Assistant to the President and Assistant Editor for the Journal of Women, Politics & Policy in August of 2012. Before joining IWPR, Elyse's graduate work focused on the intersection of gender and post-conflict peacebuilding, leading her to write a thesis analyzing the impact and implementation of United Nations Security Council Resolution 1325, which was enacted to both increase gender awareness in peacebuilding efforts as well as increase women's participation in negotiations and post-conflict development. Since joining IWPR, Elyse has worked on a variety of issues including women and the economy, the recession and recovery, retirement security, women and non-traditional occupations, and political parity, among others.
Ryan Koch
Ryan Koch joined IWPR in 2007 as the Development Director. He earned his MS in Social Work from the University of Texas at Austin and as an undergraduate at Virginia Tech he majored in Political Science with a minor in Sociology. His area of study and interest has been and remains focused on issues of race, class and gender. Ryan comes to the IWPR after several years successfully writing grant proposals for the City of Memphis Division of Housing and Community Development and the Memphis Housing Authority. He spent most of his time working with the Housing Authority's Humans Services programs and the City's homeless Continuum of Care. Ryan is responsible for ensuring the Development Department runs smoothly and is excited about helping IWPR identify new funding opportunities and expanding its support.