University of Tampere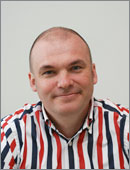 Tuomas Forsberg, Ph.D.
Dr. Tuomas Forsberg is Professor of International Politics at the University of Tampere and adjunct professor at the University of Helsinki and University of Lapland. Previously he has worked at the University of Helsinki, at the George C. Marshall European Center for Security Studies, Garmisch-Partenkirchen, Germany and at the Finnish Institute of International Affairs. He gained his PhD at theUniversity of Wales, Aberystwyth in 1998.His research has dealt primarily with European security issues, focusing on ESDP, Germany, Russia and Northern Europe and he has published in journals including Co-operation and Conflict, European Security, Geopolitics, Journal of Peace Research, Political Science Quarterly, Review of International Studies and Security Dialogue.
Dr. Forsberg will be research former President of Finland, Tarja Halonen.